Other Silicone Teething Beads
Kean made 47 kinds of different silicone teething beads and other silicone teething beads have 43 different beads size. Other silicone teething beads includes rose flower beads, star beads,heart beads, flat oval beads,dice beads etc. some customer like to use these beads to be matched with round silione teething beads and Hexagon Silicone Teething Beads to make a lot of different Baby Teething Necklace and baby Pacifier Clip design.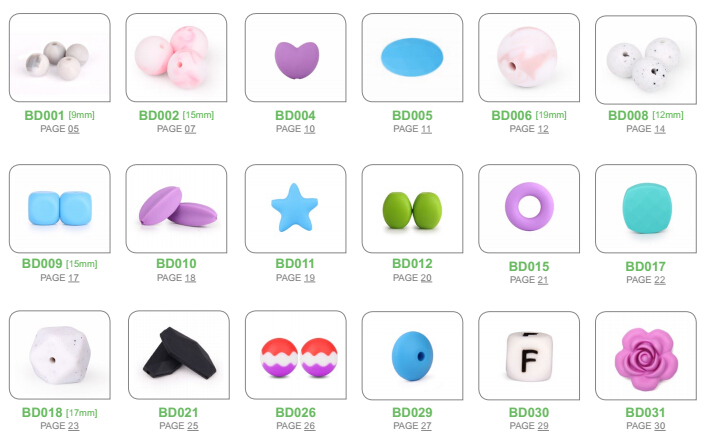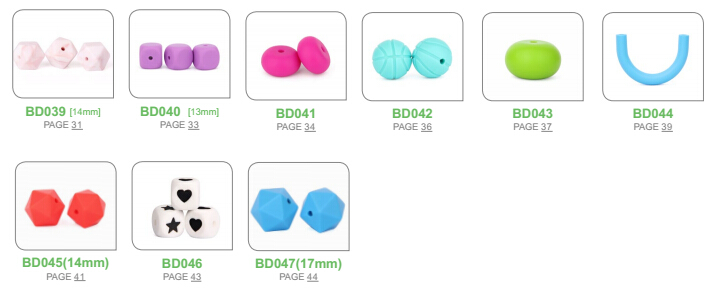 For more: Silicone teething beads, Silicone baby teether, silicone Baby Pacifier Clips, Baby Teething Mitten, baby Teething Necklace.